Solutions to Asset Management
In today's competitive energy market facilities are faced with challenging hurdles including the reduction of onsite engineers, aging workforces and equipment, and the need to remain competitive in a challenging global energy market. Plant managers are routinely faced with the complex task of determining the current condition of their equipment, forecasting outage budgets and schedules, and performing risk assessments. Additionally, insurance companies are increasingly requiring evidence of inspection and maintenance records that are not always up-to-date or readily available.
Resulting in fewer people with more responsibilities!!!
To address these trends, Thielsch Engineering developed the 4-SYTE System Strategy program as a highly effective tool for asset management of the critical components in your power facility. The 4-SYTE System Strategy is an online, 3-dimensional, interactive data management program that allows plant managers and corporate planners to access their account via a secure website and manage all previous inspections, repairs, and recommendations as well as construction, design, and operational data associated with any section of the critical boiler components in their facilities. Using this program, our engineers apply their expertise in root cause analysis and failure prevention to develop a unit specific strategy for improved reliability and risk management.
The 4-SYTE program provides affordable start-up and maintenance with no requirements to purchase or install software. It also provides data access, storage, and protection. In addition, it allows for customized searches and report generation.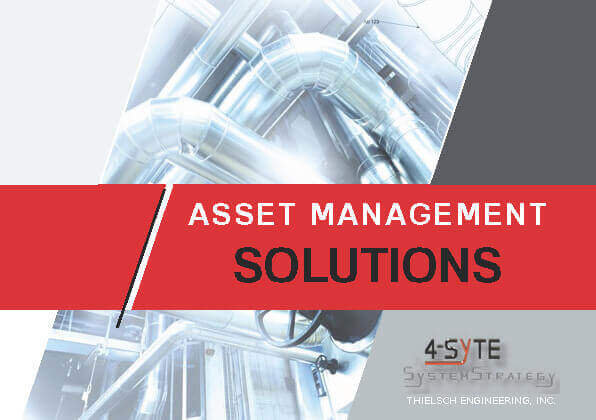 Avoid Cracking Under Pressure
Each facility has its own unique operational history and conditions. In order to prolong the integrity and ensure the safety of your critical piping systems, it is imperative to consider your facility's unique conditions to develop a strategic plan. Because of the overwhelming nature of the task, many plant managers and engineers never get started with an integrity program. Luckily4-SYTE can help; as a powerful data management program that can better enable utility personnel to access, review and manage all previous inspections, repairs, and recommendations associated with any area of their critical systems. Features like 3-D visualization of the components allows for easier understanding of existing damage mechanism locations and enable tracking these mechanisms with the click of a mouse. This technology, paired with sound root cause analysis and failure prevention strategies, provides a method of developing an effective approach for improving reliability and risk management. Thielsch's 4-SYTE System Strategy Program utilizes a risk based approach to developing a unit specific strategy, which has resulted in avoiding both catastrophic and leak type failures in power facilities across the nation.
Color Coding of materials, along with 3-dimensional referencing, allows for easy identification of locations of interest. This can be seen on the pull-out section above easily identifying dissimilar weld locations.